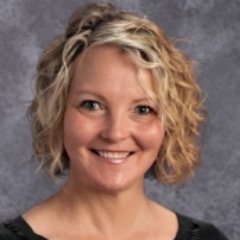 1st Grade Curriculum Fellow, Weber School District
This school year will mark my 17th year as an educator! I taught my first 3 years in The Ogden School District teaching 2nd grade. I then moved to Weber School District and have had a blast teaching 1st grade at Valley Elementary for the past 13 years. I'm looking forward to an...
Read More →
BB
First Grade Curriculum Fellow, Washington Terrace Elementary
Britnee Brandon is starting her 18th year of teaching for Weber School District. She has worked in Title 1 schools with At Risk students at Club Heights and Lakeview Elementary in 1st Grade. She will be working at Washington Terrace Elementary this year!
First Grade Curriculum Fellow
Becky has been with Weber School District for 19 years and she currently teaches 1st grade at Farr West Elementary.  She has taught in multiple grades including 5 years in 1st, 5 years in 2nd, 1 year in 3rd and 8 years in 4th.  She has taught at Valley View Elementary, Majestic...
Read More →